The Best 3 Professional MDM Software in 2023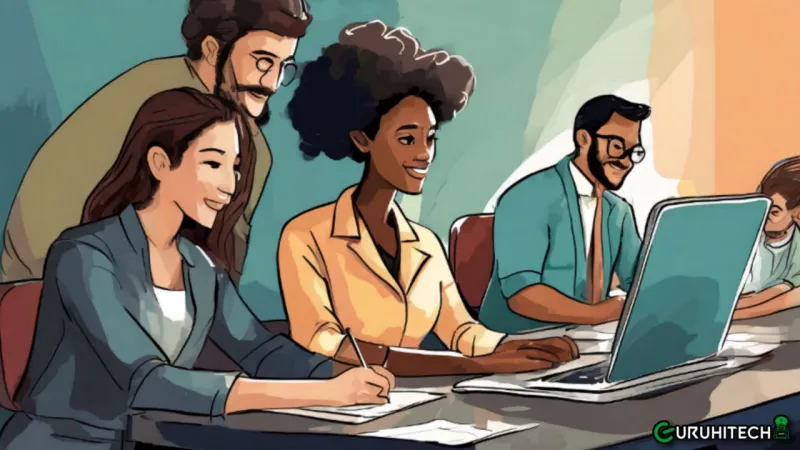 In 2023, businesses are dealing with more data than ever before. To manage this data, they turn to tools called Master Data Management (MDM) software. Let's break down the MDM Android app and why it's so important.
MDM is software that helps businesses organize, manage, and use their data effectively. Think of it as a central system where all the company's important data is stored, cleaned, and ready for use.
Why is Professional MDM Important?
One Source of Truth:
With MDM, a company can ensure that everyone uses the same data. This means no more confusion or mistakes because one department has different information.
Clean Data:
MDM helps get rid of errors in data. This means businesses can trust the data they use.
Easy to Manage:
Instead of having data scattered everywhere, MDM brings it all together in one place. This makes it easier to update or change data when needed.
Staying Legal:
There are many rules about handling data, especially personal data. MDM helps businesses make sure they are following all these rules.
Better Business Choices:
A company with good, clean data can make better decisions. This can help them grow and succeed.
Part 1. Criteria for Selectivity of the Best Professional MDM Software
When choosing a MDM software for professional use, there are several key factors to consider:
Types of Devices Supported:
Different organizations use different types of smartphones, tablets, and operating systems. Some deploy Android devices, while others use iOS or Windows. Therefore, it's crucial to determine which devices and operating systems you would like to deploy for your requirements and budget.
Security Management:
The critical feature of the selection of any MDM solution is security management. This refers to ensuring the safety of the business data, business content, and devices. Proper authentication, passwords, and encryption aspects must be in place.

Installation of Private Apps:
Consider whether the MDM software allows for the installation of private apps.

Distinction Between Personal and Professional Usage:
The MDM software should be able to distinguish between personal and professional usage.
Enterprise Data Vaults:
Establishing enterprise data vaults can help curb personal interest.
Part 2. Review of Professional MDM Software
Here is a detailed review of professional Android and iPhone MDM softwares.
AirDroid Business
AirDroid Business is a premier MDM Android app unlock software tailored for Android devices, doubling as an EMM provider for Android Enterprise. It offers a plethora of functionalities, encompassing deployment, management, monitoring, and remote assistance for corporate Android devices.
In addition, the platform is versatile, supporting cloud and on-site deployments catering to businesses of varying scales.
Functionalities and Features
Robust Security Protocols:
Encompasses password, network, APN, file transfer settings, and mandatory data encryption.
App Management:
Supports GMS devices, allowing auto-update configurations, app permissions adjustments, forced installations, and more.
Enterprise App Service (AMS):
Facilitates the launch, testing, and deployment of company-specific apps.
Kiosk Mode Offers:
Single and multiple app modes, a tailored kiosk browser, and approved website lists.
Remote Assistance:
Features like Black Screen Mode, remote camera access, and real-time voice interactions enhance remote support.
Monitoring and Alerts:
Automated workflows ensure timely alerts and efficient monitoring.
Additional Features:
Includes zero-touch bulk device enrollment, file transfers, user management, and geofencing.
Pros
Cost-effective solutions.
Comprehensive remote support and control.
Dual deployment options: cloud and on-site.
Manages a diverse range of Android devices.
Ensures complete device transparency.
User-friendly interface.
Adheres to ISO 27001 GDPR compliance with robust AES (256-bit) session encryption.
Cons
Exclusively designed for Android devices.
Google MDM
Google's tech giant offers an Android MDM app service, which provides centralized management and monitoring of endpoints via an admin panel. This MDM solution is designed to help businesses protect their confidential data. Specifically, Google Mobile Device Management is a feature found within "Google Workspace."
Users can use the Admin console to perform various organizational functions by accessing Google Workspace. These functions encompass device registration, monitoring event logs, and managing apps and users, among other tasks.
Functionalities and Features
Enhanced security with features like screen lock, PIN, and robust passwords; set password duration; disable outdated passwords; clear device data after incorrect password entries.
Guidelines for managing device security notifications.
Strategies to regulate camera access and encrypt data.
Android's professional profile.
Management of network connections.
Approve or deny device access.
Remotely erase account and device data.
Configure app settings, including runtime permissions, mandatory installations, and automatic updates.
Pros
Google MDM offers a wireless network support system.
Additionally, remote installation or updates are possible through Google MDM.
Google MDM effectively manages data without compromise or setbacks.
Cons
Google MDM lacks sufficient online training templates.
It is not a flexible or configurable application unless the developer intervenes.
Google MDM consumes some system space, potentially increasing the device's load.
Hexnode UEM
Hexnode UEM is a popular Unified Endpoint Management solution from Mitsogo Inc. that aims to streamline the way people work with the help of intelligent tools. It's a comprehensive, secure, multi-platform endpoint management solution for iOS and Android users.
The management platform rationalizes the device lifecycle model to offer support at every stage, from device onboarding to the end of life.
Functionalities and Features
Device Enrollment:
Enroll in bulk with zero-touch enrollment methods or let users self-enroll their devices.
Unified Policy Management:
Apply restrictions on all platforms with a single policy.
App Management:
Zero-touch app deployment on any platform. Custom app store layouts, catalogs, groups and more.
Integrations:
Multiple enterprise and technology integrations, including Android Enterprise, Active Directory, Azure AD, and more.
Remote Assistance:
Provide close to real-time assistance and troubleshoot issues via Remote Control and Remote View for work devices.
Hexnode Messenger:
Interact with enrolled users and broadcast messages to multiple devices in real-time.
Digital Signages:
Display advertisements or creatives that reflect your brand's aesthetics.
Kiosk mode:
Convert mobile devices into digital kiosks. Deploy single-purpose devices with ease.
Analytics and Reports:
Track metrics, analyze device compliance and choose from multiple built-in reports.
Pros
A comprehensive suite of features to achieve all aspects of mobile devices.
Easy to use and deploy.
Accessible to meet the needs of any organization.
Secure and reliable.
Provides insights into device usage and security posture.
Cons
Some features do not work as likely due to the lack of diligence in the backend stack.
The update system is confusing to use.
It is difficult to find a specific device or group.
Part 3. Bonus: Powerful Software to bypass Android/iPhone MDM
In the realm of mobile device management, sometimes, there arises a need to bypass certain restrictions. Whether it's for legitimate reasons such as troubleshooting or simply to gain more control over a device, bypassing MDM can be a valuable skill.
While essential for organizational security and device management, MDM solutions can sometimes be too restrictive for certain users or scenarios. There might be instances where a device needs to run a specific application not approved by the MDM or when a user needs to access certain otherwise restricted functionalities.
Wondershare Dr.Fone
One of the most popular and secure tools to remove MDM from the iPhone device is Wondershare Dr.Fone – Screen Unlock (iOS). You do not require any technical information to use this amazing screen unlock tool. This tool can simply bypass the MDM from your iOS devices with a high success rate.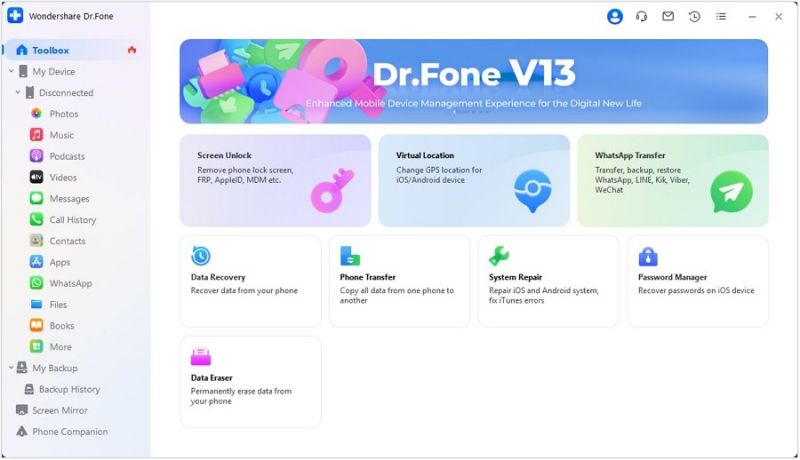 Key Features:
Unlock Face ID, Touch ID, and Apple ID without a password.
Bypass the iCloud activation lock without hassle. New icon.
Remove iPhone carrier limits for unlimited usage.
Bypass MDM and screen time without data loss.
No tech knowledge is required. Simple, click-through process.
Dr.Fone offers both one-year and lifetime licenses. The one-year license for Dr.Fone is priced at $59.95 for Windows and $69.95 for Mac. Alternatively, users can opt for a lifetime license at $69.95 for Windows or $79.95 for Mac. These licenses allow data recovery from up to five devices.
Users highly rate the Dr.Fone MDM bypass at user review platforms like Trustpilot and Techradar.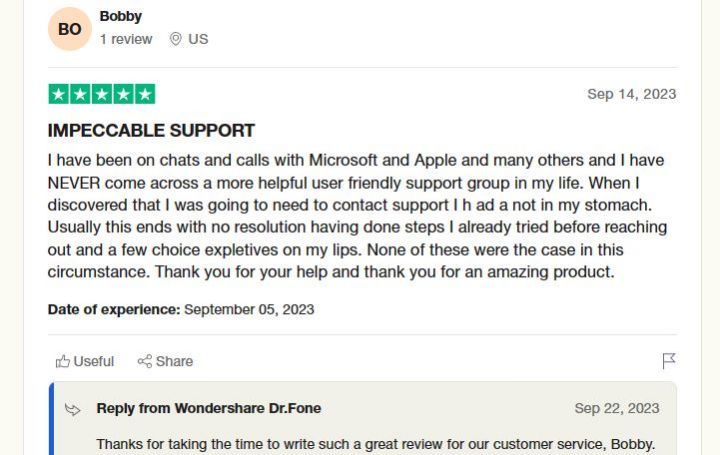 TinyMDM
TinyMDM is an Android MDM unlockertailored for small to medium-sized enterprises, offering a simple and intuitive mobile device management experience.
Recognized with the official Android EMM partner designation, it also boasts Google's endorsement for its Kiosk Mode, Fully Managed, and Work Profile features.
Key Features:
Web access filtering.
Remote device access and viewing.
Secure password handling.
Management of various apps (public, private, or web-based).
Enhanced road safety features.
TinyMDM Begins at $1.83 per month, and its user rating is above 4.
Conclusion
2023 promises a range of professional MDM Android app and iOS app options for businesses and professionals. While the right choice largely depends on individual needs and the scale of operations, the above tools stand out regarding features, user feedback, and overall performance.
As with any software selection, conducting further research and considering trial versions before making a final decision is recommended.
Ti potrebbe interessare:
Segui guruhitech su:
Esprimi il tuo parere!
Ti è piaciuto questo articolo? Lascia un commento nell'apposita sezione che trovi più in basso e se ti va, iscriviti alla newsletter.
Per qualsiasi domanda, informazione o assistenza nel mondo della tecnologia, puoi inviare una email all'indirizzo [email protected].
(Visited 60 times, 1 visits today)