Learning How to Avoid Catfishing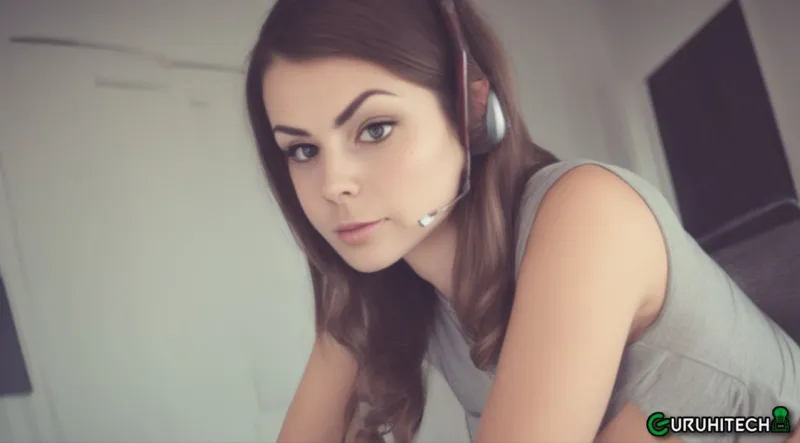 Catfishes assume a false identity online for many reasons. They may seek financial gain, hack your accounts, and get your personal information.
A red flag is if they refuse to video chat or meet in person. They'll make excuses, such as "something always comes up." This is a sign that they are hiding something from you.
Catfishing is a type of scam
Catfishing is a type of social engineering that involves a person using a fake online identity to extract personal information from their target. This can include sensitive financial or private data that the attacker uses to blackmail their victim. Additionally, attackers may use this information to hack into the victim's account or install malware, such as Trojans, spyware, and ransomware. Threat actors, including hackers, extortionists, and state-sponsored agents, may also use catfishing for their malicious activities.
Having a good understanding of the catfishing meaning will help you avoid it. A common motive for catfishing is a desire for money. A catfish victim may be tricked into transferring funds to the scammer for things such as buying a plane ticket, paying for a hospital visit, or helping a sick family member. Some catfishers also prey on their victims' sympathies and emotions by claiming to need medical care or struggling financially.
In many cases, a catfish will have several social media accounts that they use to create their fake profile. Typically, these accounts will have few photos and few friends or followers. This is a red flag that you should be suspicious of their identity.
If you suspect someone is a catfish, ask them to video chat with you. This is a red flag if they refuse to do so or keep making excuses. A catfish often invents stories about work emergencies, travel, or visiting sick friends and relatives to avoid meeting up with you.
It is a form of identity theft
Catfishing is a form of identity theft that involves using a false online persona to defraud people. The perpetrators can be charged with several crimes, including fraud and money scamming if they obtain their victims' personal information and financial details. This can include a social security number, credit card information, photos or other sensitive material.
A typical catfishing case starts when someone creates a fake profile and makes up a background story. They may claim to be a celebrity or another well-known person to gain their victim's trust. They also may use pictures that are stock or stolen from other profiles. Some catfishers even steal a real person's name, email address or additional sensitive information and use it to impersonate them online.
Once a catfisher has gained their victim's trust, they often ask for money. This can be done through video conferencing or text messages. They usually have a story for why they need the money, such as a family member in an accident or an emergency at work.
One of the best ways to protect yourself from being catfished is to update your privacy settings on your social media accounts. Keeping your account private will make it more difficult for a catfisher to see your personal information, and you can avoid being a victim of identity theft.
It is a form of fraud
As more people seek relationships through online dating and social media, scammers use catfishing to deceive victims. They create fake profiles and use stolen photos and personal information to make the persona seem authentic. They then string the victim along and request their money or personal information. If you think you're being catfished, it is important to stop communicating with the person immediately and report them to the authorities. You can also protect yourself by purchasing identity theft protection.
Catfishers often lie about their backgrounds, such as where they lived or attended school. They may also pretend to be a celebrity or professional athlete. They may even hack into someone else's account to impersonate them. These fraudsters are motivated by various reasons, including insecurity and low self-esteem. They feel more confident and attractive in their fake personas and can escape their real-life anxieties and problems.
One of the easiest ways to tell if someone is a catfisher is to check their social media accounts. A few friends and a need for posts and photos are red flags. It's also a good idea to do an image search on the person and see if their photos appear for other people with different names. This is a sign that they're using a fake profile if they do.
It is a form of stalking
Many people catfish to gain power and control over others. They may do it as a form of bullying or to get revenge on former romantic partners. Some people also do it because they have low self-esteem and wish to live their fantasy lives online. They often use fake photos to enhance their appearance and pretend to be wealthy, famous, or attractive. In some cases, catfishers may pose as children to target their victims.
The best way to avoid being catfished is to watch out for red flags. If someone you meet online has very few friends on Facebook or Instagram, or their profile pictures need to be updated based on age, this is a sign that they are different from who they say they are. It is also a red flag if the person you are communicating with asks for money or claims to be in a business partnership. This is because they are likely trying to scam you out of money or a valuable possession.
When you suspect that someone is catfishing you, stop interacting with them immediately. You should also keep your privacy settings on social media set to private to prevent anyone from accessing your information or photos. Additionally, it is a good idea to search the person's name online to see what information you can find about them.
Ti potrebbe interessare:
Segui guruhitech su:
Esprimi il tuo parere!
Ti è stato utile questo articolo? Lascia un commento nell'apposita sezione che trovi più in basso e se ti va, iscriviti alla newsletter.
Per qualsiasi domanda, informazione o assistenza nel mondo della tecnologia, puoi inviare una email all'indirizzo [email protected].
(Visited 43 times, 1 visits today)