Precision Simplified: The MG to ML Converter Unveiled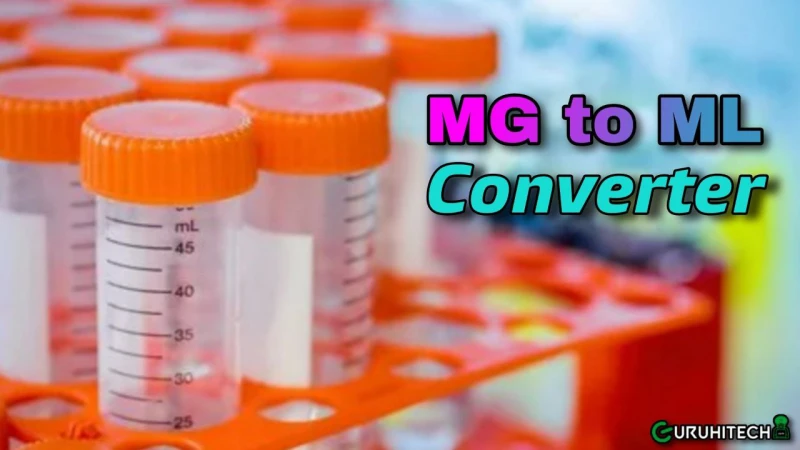 In the diverse realms of pharmaceuticals, healthcare, and scientific research, precise measurements are paramount. One common challenge that professionals encounter is the conversion between milligrams (mg) and milliliters (mL), two units that measure distinct properties—mass and volume. To address this challenge and streamline the conversion process, the MG to ML converter emerges as a digital tool of significant importance. In this article, we'll delve into the intricacies of the MG to ML converter, exploring its functionality, applications, and the impact it has on precision across scientific disciplines.
Understanding the Divergence: Milligrams vs. Milliliters
Before delving into the solution, it's crucial to understand the fundamental difference between milligrams and milliliters.
Milligrams (mg): This unit measures mass or weight. In the context of pharmaceuticals, it quantifies the amount of an active ingredient in a medication.
Milliliters (mL): This unit measures volume, typically of liquids. It represents the amount of space occupied by a substance.
The Challenge: MG to ML Conversion
The challenge arises when there is a need to convert between these units, especially in fields where accurate dosages, concentrations, and formulations are critical. Also the bridge between milligrams and milliliters is the density of the substance in question—how much mass is packed into each unit of volume.
The MG to ML Converter: A Digital Solution
The MG to ML converter serves as a digital solution to this conversion dilemma. Its functionality is rooted in a simple yet powerful formula:
Volume (mL)
=
Mass (mg)
Density (mg/mL)
Volume (mL)=
Density (mg/mL)
Mass (mg)
This formula, where density is expressed in milligrams per milliliter (mg/mL), forms the backbone of the converter's ability to provide accurate and real-time conversions.
Key Features and Functionality:
User-Friendly Interface:
MG to ML converters are designed with user accessibility in mind. The interface is often intuitive, allowing professionals, researchers, and students to navigate it seamlessly.
Input Flexibility:
Users input the mass in milligrams and the density in milligrams per milliliter into designated fields. Some converters may even support input in grams, offering flexibility for different scenarios.
Instantaneous Results:
One of the primary advantages of these converters is the speed at which they deliver results. Real-time calculations are particularly beneficial in time-sensitive situations where quick decisions are crucial.
Precision Assurance:
Accuracy is a top priority for MG to ML converters. By automating the conversion process, these tools significantly reduce the risk of human error, ensuring precise results for critical applications.
Compatibility Across Devices:
Many MG to ML converters are accessible through web browsers or dedicated mobile applications, ensuring compatibility across various devices. This accessibility is vital for users who may need to perform conversions in different settings.
Ti potrebbe interessare:
Segui guruhitech su:
Esprimi il tuo parere!
Ti è piaciuto questo? Lascia un commento nell'apposita sezione che trovi più in basso e se ti va, iscriviti alla newsletter.
Per qualsiasi domanda, informazione o assistenza nel mondo della tecnologia, puoi inviare una email all'indirizzo [email protected].
(Visited 29 times, 1 visits today)